Map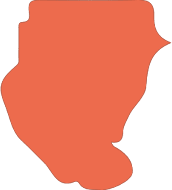 Response overview
Sudan is experiencing a violent conflict that erupted on 15 April 2023, resulting in high levels of civilian casualties, attacks against civilians, including conflict-related sexual violence, new displacement of people both internally and abroad and severe disruption of basic services. Sudan is now the largest internal displacement crisis globally. Against the backdrop of a protracted economic crisis and pre-existing conflicts in some parts of the country, the latest escalation of hostilities has triggered a significant increase in humanitarian needs across the country.
The number of people in need of humanitarian assistance increased from 15.8 million, estimated in late 2022, to 24.7 million in May (as per the 2023 HRP revision), representing a 57 per cent increase. Subsequently, the estimated number of people targeted in 2023 increased by 44 per cent, from 12.5 million to 18.1 million.
The Site Management Sector in Sudan was activated in 2008, with UNHCR as the lead agency, but it was actually falling under Common Services and Coordination sector led by OCHA and the Resident Coordinator Officer (RCO). With its reactivation in 2023, the Sector will become a standalone Sector as part of the IASC arrangement.
Main Objectives
Strengthen safe, equal and coordinated access by IDPS and those living in surrounding communities to multi-sectorial services (Protection, WASH, Health, Education, and Livelihoods)
Improve living conditions through site care and maintenance
Strengthen individual and community resilience through empowering IDPs/those living in surrounding communities, participation to decisions affecting their lives, two-way communication and social cohesion between IDPs living in camps and camp like settings and surrounding communities