Map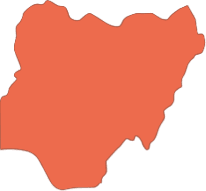 Response overview
Key Figures - 2023 HPC

 
Objectives
Enhance displacement management in camps, areas of return, and out-of-camp sites to ensure equitable and dignified access to services, assistance and protection for IDPs through Camp Coordination and Camp Management (CCCM) responses.
Enhance resilience and improve the ability of communities and local partners to cope with displacement, and ensure local ownership and self-governance through inclusive participation, gender mainstreaming and engagement of displaced persons.
Country synopsis
Nigeria is a Cluster-like Sector response. The CCCM, Shelter/NFI Sector provides static and mobile camp management services to 1,154,840 IDPs and 237,976 returnees, which translates to 52% of the total IDPs, leaving out a substantial number 48% with limited access to basic humanitarian needs. In addition, over 56.5% of IDPs live in host communities, while 43.5% live in camps and camp-like settings, thus increasing demand for out-of-camp CCCM and shelter responses. The decline in funding over the years has impaired timely and adequate responses by the Sector's partners.
The north-east region faces a protracted humanitarian crisis coupled with mixed displacement situations. The camp closure directive by the Borno State Government that began in May 2021 has resulted in the mushrooming of spontaneous sites around urban and peri-urban areas, spiking humanitarian needs in the receiving LGAs and States (Adamawa and Yobe). The camp closure directive withstanding, Maiduguri Metropolitan Council (MMC), Jere and Konduga LGAs still host 271,818 IDPs in about 148 camps and camp-like settings.
Protection needs are endemic in the northeast, especially for women and girls, who are threatened by violence, abduction, rape, and other types of gender-based violence, including forced and child marriage, and other violations of their rights. Children are also at risk of forced recruitment when unaccompanied and separated from their families, especially when they were formerly associated with armed groups.
The humanitarian situation in the north-east of Nigeria is still complex, while transitional recovery efforts have been successfully implemented in parts of the accessible north-east LGAs, providing a beacon of hope towards social cohesion and a durable solution. Unresolved housing, land, and property rights issues continue to pose a significant challenge to sustainable solutions to displacement. The CCCM, Shelter, and NFI sector is still on the path to finding discourses around strengthening responses, promote localized solutions to displacement, and advance pathways to durable solutions.