Map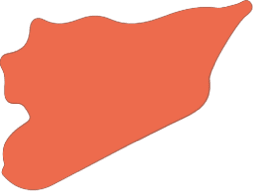 Response overview
Key Figures - 2023
Persons living in IDP sites
Of the population in IDP sites are children
Priorities in 2023
Displacement tracking in IDP sites and communities, monitoring and analyzing needs in reception and collective centres and IDP sites;

Reception centres: consolidation, management and coordination of responses in prioritised sites;

Maintenance of basic infrastructure and facilities;

Emergency response coordination: fires, floods, and storms.
Country synopsis
The north-west Syria CCCM Cluster is co-lead by UNHCR and Global Communities.
The Cluster coordinates 30 active members responding to the needs of 1.9 million internally displaced persons living across some 1,532 camps and informal sites.
While camps are a last-resort, emergency solution, many CCCM-registered sites have been established for several years. The majority of sites are informal, meaning they are self-settled and lack site planning.
The CCCM Cluster is facing a funding gap as of March 2023, and more support is urgently needed to improve the conditions in camps and informal sites.