Map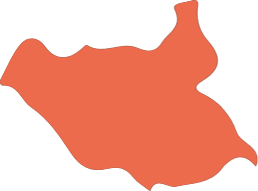 Response overview
Key Figures - 2023 Humanitarian Response Plan
1.6m

People
in need

1.4m

People targeted

People
reached

as of May 2023

Partners

7

Projects

Funding required
Cluster Objectives
Improve living condition of IDPs by facilitating safe, equitable and dignified
access to cross-sectoral humanitarian services, including CCCM

Enhance the protective environment, respond to vulnerable population with
priority on addressing protection gaps and strengthen the predictability and
effectiveness of multi sectorial interventions at site level

Support vulnerable IDPs to recover from the crisis by strengthening community
self-management, build resilience to promote solutions for displaced people in sites
Country synopsis
Country synopsis
More than 2.2 million people remain internally displaced in South Sudan. Most of them have either settled in former PoC sites, collective sites, or with host communities outside the camps. The continued displacement of the people living in these conditions exacerbates the ongoing humanitarian situation in South Sudan, requiring Camp Coordination and Camp Management (CCCM) services to meet their basic needs. Ongoing conflict and flooding have forced hundreds of thousands of people to relocate and remain in displacement sites across the country. Protracted displacement is a major driver of humanitarian needs, as significant coping strategies of IDPs are eroded, and unresolved security and livelihood obstacles lead people to remain vulnerable and in need of humanitarian assistance. Comprising 15 per cent of the total IDP population in camps, camp-like settings and outside camps with host communities, women, girls and PWD are even more vulnerable. The safety and security of women and girls continue to be threatened by early marriage and sexual exploitation/GBV. They lose livelihoods and access to education as they are not prioritized by their families. Information gathered from the IDPs through CFM revealed that people with specific needs (i.e., people with chronic illnesses, PWD, the elderly, female-headed households, child-headed households and minority groups) are disproportionately affected by the crisis. According to the findings from the qualitative component of the ISNA, community members most in need received humanitarian assistance but several vulnerable groups were left out due to distribution time, access barriers and lack of timely receipt of information on the time and place of distribution. These population groups include PWD, elderly people, widows, orphans, newly arrived IDPs and returnees, non-registered returnees, host communities and other persons with psychosocial vulnerabilities.
SSD CCCM Cluster IDP Site Master List Interactive Dashboards
This list includes displacement sites managed and unmanaged by CCCM Partners. Sites not managed by CCCM Partners are from DTM Round 13 and will be assessed to collect additional information and updates.
FROM HUMANITARIANRESPONSE.INFO