Map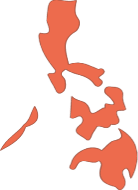 Overview
A long-standing conflict in the south and various recurrent natural disasters drive the humanitarian situation in the Philippines. The main impacts of these crises are displacement and the disruption of services and livelihoods. People living in poverty are particularly vulnerable to these impacts. ?
Protracted armed conflict in the Mindanao group of islands (in southern Philippines) since the 1960s has resulted in a crisis that requires political, humanitarian, and long-term response. As at early February 2023, there were over 121,000 people displaced in the region because of armed conflict, clan feuds, and crime. ?
The Philippines is also among the most disaster-prone countries in the world. Typhoons, earthquakes, and volcanic eruptions often result in high displacement rates. National authorities, with the support of international partners, largely lead preparedness and response efforts to reoccurring natural disasters and conflict-related displacement. Social cohesion is a significant factor in local resiliency, as the displaced often stay with relatives and friends. ?
Typhoon Rai (locally named Odette) made nine landfalls in seven provinces in December 2021. It affected more than 12 million people in the southern and central parts of the country, mostly affecting the Western Visayas (Region VI), Central Visayas (Region VII), Eastern Visayas (Region VIII), and Caraga (Region XIII) regions. In July 2022, a 7.0 magnitude earthquake that was followed by aftershocks hit the northwestern region of the country, affecting more than 570,000 people in the Cordillera Administrative Region (CAR) and Ilocos Region (Region I). In October 2022, Typhoon Nalgae (locally known as Paeng) hit Philippines, affecting more than six million people. The most affected regions were the Western Visayas (Region VI), Calabarzon (Region IVA), Bangsamoro Autonomous Region in Muslim Mindanao (BARMM), Central Luzon (Region III), Eastern Visayas (Region VIII), Cagayan Valley (Region II), and Bicol (Region V) regions. The impact of these natural disasters resulted in large-scale displacement, damage, and destruction. The needs of the affected population include food, WASH, shelter, health, relief NFIs, the restoration of power and communications, early recovery, livelihoods, and education. ?
Latest Developments
No significant recent humanitarian developments. This crisis is being monitored by our analysis team.