Map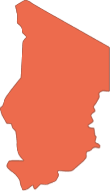 Response overview
Key Figures - 2023 HPC

 
1,013,944
People targeted
Objectives
Improve the living conditions and physical protection of IDPs and returnees through effective coordination of shelter actors.
Improve the living conditions of IDPs and returnees through the distribution of emergency shelters and the construction of transitional/semi-durable/sustainable shelters or through the rental system in a nexus vision.
Contribute to meeting the basic needs of IDP and returnee households through the distribution of essential household items in kind or in cash.
Contribute to the resilience and self-reliance of IDPs, returnees and host communities including people living with disabilities through paid shelter work.
Pierre-Claver Nyandwi
nyandwip@unhcr.org
Armand N'Dri
ndri@unhcr.org
Ahmed Merdoukh
merdoukh@unhcr.org