Map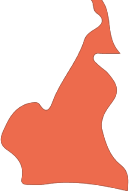 Overview
Cameroon has been experiencing an interplay of protracted crisis situations which continues to define political, economic and social developments in the country. Longstanding grievances in the anglophone community in Northwest and Southwest regions due to marginalisation of the minority English-speaking regions by the francophone-dominated government escalated into widespread protests and strikes in late 2016.?This has resulted in the emergence of different separatist groups clamouring for the creation of a self-proclaimed Ambazonian Republic in the northwest and southwest. Clashes between the military and the separatist forces has intensified insecurity in the regions, leaving over 600,000 people internally displaced and about 85,900 people seeking refuge in Neighbouring Nigeria.?
Boko Haram's insurgency in Nigeria's northeast has also spilled over into Cameroon's Far North region, mainly due to the proximity and porosity of borders between the two countries. After Nigeria, Cameroon is the second most-affected country by the violence and insecurity linked to BH in Lake Chad basin.?More than 133,000 Nigerian refugees fled to Cameroon's far north, while violence by Boko Haram and the Islamic State in West Africa Province (ISWAP) has also internally displaced more than 377,000 people in the same area.?
Apart from the above, Cameroon is also host to over 353,000 refugees from CAR mainly due to conflict.?The CAR refugees are predominately located in the Est, Adamaoua and Nord regions.
Latest Developments
No significant recent humanitarian developments. This crisis is being monitored by our analysis team.
FROM HUMANITARIANRESPONSE.INFO