Image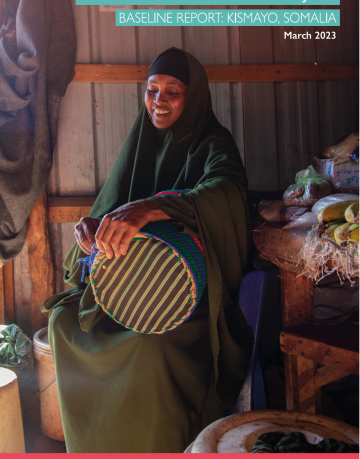 The study emphasizes the importance of empowering women in IDP sites to take a more active role in decision-making processes by providing them the tools and resources needed to succeed. This includes raising awareness of the challenges women face, providing training and vocational programs, and promoting gender equality in governance structures.
The baseline study found that women in IDP sites in Kismayo face exclusion from decision-making processes due to several factors. These include cultural and religious norms that perpetuate male authority in decision-making, limited access to education and economic opportunities, heavy household duties that limit their time, and gender-based violence. Despite these challenges, the study highlights the resilience and resourcefulness of women in IDP sites who take on leadership roles within their communities, providing critical support and services to fellow displaced families.
The Women's Participation Project (WPP) was jointly developed by WRC and IOM, in coordination with the Global Camp Coordination and Camp Management (CCCM) Cluster. This initiative was part of the global initiative Safe from the Start aiming at reducing GBV in camps and camp-like settings, and it is funded by the Bureau of Population, Refugees and Migration (PRM) of the US State Department. The objective of the WPP is to enable CCCM practitioners to gain a broader understanding of what participation is and to develop contextually appropriate strategies to enhance the participation of women and girls in displacement settings.