Image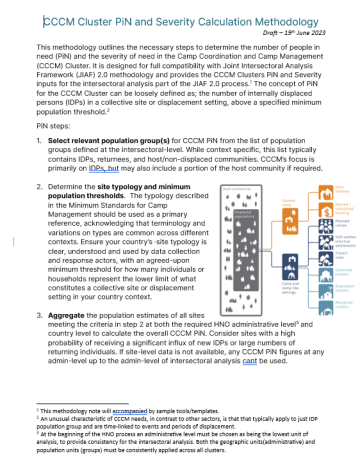 This 3 page guidance explains the 3-step process for calculation of CCCM PiN and the 3-step process for calculating CCCM Severity in HNO's. It is fully aligned to the JIAF 2.0 process and includes the CCCM Severity Reference Table.
In addition to the guidance, you can view the recording of it's launch here.
A sample Excel Workbook is available here.
RESOURCE TYPE
Manual/Guidance